Temperature Loggers with Alarms
Available for portable or fixed use, Accucold's digital data loggers (DDLs) offer convenient logging compatible with virtually any refrigerator or freezer. Units are available with NIST certified probes, calibrated in our own 17025:2015 certified laboratory.
Learn more about our DL2B, to store up to 32,000 groups of data by internal memory or up to 4GB with the included USB drive. This unit has a ±0.09ºC measurement uncertainty to meet CDC guidelines for calibration.
For mobile applications, Accucold's DLSC DDLs are standalone loggers in a compact, easy-to-travel size. Available in packs of 12 or 24 with various user-set applications.
To view our certificate of accreditation,
click here
.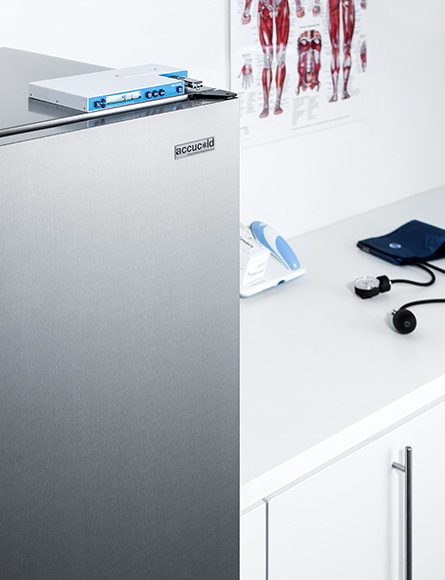 Temperature Loggers by Accucold