CDC COVID-19 Specimen Collection Guidelines
As the world continues to cope with the COVID-19 pandemic, it anxiously awaits word on two fronts – a vaccine that can help to protect against the virus and its effects, and therapeutics that can assist in lessening the impacts of the virus once it is contracted.

While the world waits, it is important to remember that specimens are being collected from those who test positive and those who unfortunately die as a result of the virus. The collecting, handling, storing, and testing of COVID-19 specimens must be done under the strictest of guidelines. Outlined below are the CDC set guidelines on specimen collection, as well as how Accucold's medical equipment provides solutions for proper vaccine storage as outlined in the CDC Vaccine Storage and Handling Toolkit.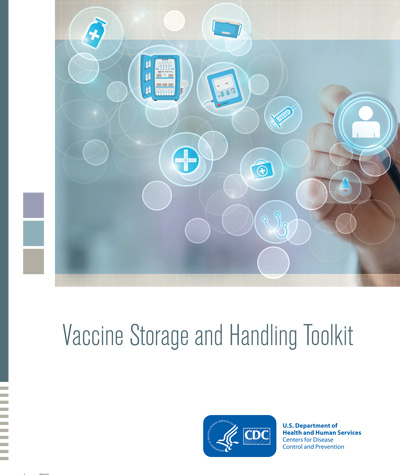 CDC Guidelines on COVID-19 Specimen Collection & Storage
Research is the key to developing and producing a vaccine that is safe and effective for humans. Thus, as doctors and scientists continue to research COVID-19, the CDC has established guidelines for collecting, handling, storing, and testing specimens, as well as for postmortem testing. Included within these guidelines are requirements that

1. Specimens should be stored at 2-8°C for up to 72 hours prior to testing or shipping.
2. If there is a delay on testing or shipping beyond 72 hours, specimens should be stored at -70°C, or lower, until they can be tested or shipped.

With COVID-19, storing specimens under the proper conditions is vital. Spoiled specimens can be costly to laboratories and testing manufacturers as the supplies associated with collecting and testing the specimen are wasted. On a purely human level, improper storage could result in false-positive or false-negative test results, which could lead to individuals dying and spreading COVID-19 within their home, community, and/or place of employment.
Finding the Right Storage Fit To Meet Your Needs
Choosing a proper refrigerator and/or freezer for specimen and, eventually, vaccine storage is paramount. As outlined in the CDC Vaccine Storage and Handling Toolkit, the equipment you choose should conform to several guidelines and best practices including:

- Choosing purpose-built units for vaccine storage as they generally have microprocessor-based temperature control with digital temperature sensors and digital readouts.

- Ensuring refrigerators and freezers are used exclusively for the storage of specimens and vaccines. Do not store other items (e.g., food and beverages). If you require both refrigerator and freezer temperatures, avoid combination units, as most are designed with a single compressor that makes it impossible to maintain proper independent storage temperatures. Instead, consider stackable refrigerator/freezer sets. Do not use household refrigerators and freezers for vaccine storage.

- Utilizing a Digital Data Logger (DDL), which is a temperature monitoring device (TMD). It is best to use a DDL with a buffered temperature probe that helps ensure more accuracy in temperature readings, and has a user-adjustable logging interval capability so the readings can be properly managed. Many DDLs and TMDs are equipped with high/low temperature alarms that help alert staff if the storage unit's temperature has risen or fallen out of the recommended range.
COVID-19 Specimen and Vaccine Storage Solutions From Accucold
Accucold has an extensive line of purpose-built refrigerators and freezers to meet the demanding needs for pharmacy, medication, laboratory and vaccination applications meeting CFC and VFC vaccine storage guidelines.

Refrigerators & Freezers
The Pharma-Lab Performance Series includes upright glass and solid door refrigerators with matching freezers in 23 and 49 cu.ft. capacities, while the Pharma-Vac Performance Series has solid and glass door refrigerators in 1 to 15 cu.ft. capacities, in a variety of sizes included ADA compliant, undercounter, countertop, and full-size heights. All units feature:

Precise temperature control via a microprocessor digital temperature controller (temperature range of +2°C to +8° for Pharma-Vac and +2ºC to +10ºC for Pharma-Lab / Freezers: -30ºC to -15ºC)


Digital display of the min/max temperature (updated in 15-minute increments)


Optimized forced air cooling for excellent temperature stability and uniformity


Adjustable cycle defrost to prevent temperature spikes


Multiple alarms including audible/visual alarms for high/low temperature excursions and an open door alarm


Adjustable plastic-coated shelving for improved air circulation


Additional options include: factory-installed NIST-calibrated digital data loggers (DDLs), ventilated drawers, and interior lockers for secure storage

As recommended by the CDC, Accucold offers fixed
(DLB2Kit)
or portable
(DLSA-11)
temperature monitoring devices (TMDs). These DDLs offer convenient and efficient logging capabilities. Our DDLs feature:
NIST-certified options calibrated in our ISO/IEC 17025:17 certified laboratory complete with a certificate of calibration as recommended by the CDC


LCD temperature display shows current, minimum, and maximum temperatures to nearest tenth of a degree (recommended by CDC & VFC)


User-set logging intervals to record between 10 seconds to 240 minutes (DLB2Kit) or 10 seconds to 24 hours (DLSA-11)
Accucold's low temperature freezers are available in a wide range of sizes, from general purpose compact options to -45°C chest freezers. Our low-temperature freezers feature:
Static manual defrost to ensure stable cooling throughout the unit


Digital thermostat for more precise temperature management


4 1/2" thick walls to offer improved insulation


UL-S listed to NSF-7 and UL-471 commercial standards


Factory-installed locks for added security
NOTE: At this time, the CDC's recommendation of -70ºC freezers for the storage of COVID-19 is not available through Accucold.
When transporting specimens, it is vital to maintain the integrity of the cold chain. Accucold's portable refrigerator/freezers are designed to ensure reliable stability when transferring specimens from their collection points to laboratories. Features include:
Compressor-based cooling to maintain temperature


Digital controls with an LED temperature readout


Trolleys or factory-installed wheels for easy mobility


12/24V operation for compatibility with most vehicles


115V adapter included for use with standard wall outlets
Conclusions
As scientists around the world continue to study, research, and learn more about COVID-19 and how it functions in and out of the body, things will undoubtedly change, including how to properly collect and store vaccines and specimens. As these changes occur, Accucold will continue to monitor CDC guidelines and best practices to provide you medical storage solutions that are innovative and meet your specific needs. However, with a vaccine on the horizon, now is the time to prepare for your storage needs. Our extensive line of medical refrigeration and equipment will prepare you not only for your current needs but also for health issues that arise in the future, too.

View our entire medical solution line or contact one of our healthcare product specialists at 1-888-4-MEDLAB.
Storage Solutions for Your COVID-19 Specimen Needs