Keyless Access Lock
Reliable, efficient security for multiple user access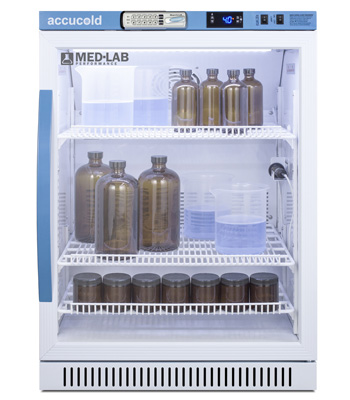 Lost keys are a thing of the past with Accucold's new Keyless Access Lock. Its self-locking design provides convenient yet reliable security, allowing keyless entry and exit for unparalleled convenience.

This option is battery-powered with a 75,000-cycle capability for dependable, long-lasting security you can count on, ideal for hospitals, laboratories, nurses' stations, and similar environments seeking dependable, easy-to-access security.

Available on all PHARMA-VAC and MED-LAB series refrigerators.


**ADD option "KAL" when ordering your equipment, or contact our healthcare product specialists at 1-888-4-MED-LAB for more information.**



Keyless Access Lock Features

Self-locking door ensures door isn't left ajar


Universal design for installation on Pharma-Vac & Med-Lab units


Multiple access codes ensure diversified security options


Expansive code capacity (up to 19 user codes & 1 supervisor code)


75,000 Cycle capability reduces replacement & maintenance costs


Factory-installed for a seamless, professional look


Low-battery sensor alerts when batteries need replacing


Convenient battery replacement with access outside the unit


Easy-to-clean design for simple maintenance