Options & Upgrades For Accucold Refrigeration
Virtually all of our Summit and Accucold refrigerators and freezers can be customized to your exact specifications, whether that means reversing your unit's door swing, setting a wider range on its digital thermostat, or equipping your unit with added features for temperature monitoring.

From our professional door finishes to assortment of lock choices, Accucold strives to offer the most complete line of customization opportunity for your equipment.

Can't find what you're looking for? We invite you to call our helpful sales team at 718-893-3900 to discuss custom building your ideal appliance.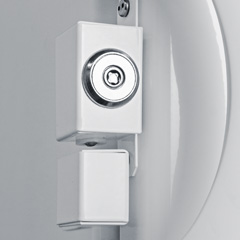 Locking Options
Many Accucold refrigerators come standard with factory installed keyed locks. We also offer upgraded locking options. For our full selection, click here. Popular upgrade suffixes are listed below:

LLF2: Combination lock with key override installed on two-door units
L: Keyed lock installed on the side, top, or bottom
LL: Two side-mounted keyed locks for two-door units
AC Keypad: Keypad lock powered by the equipment's power cord
Keypad: Battery powered keypad lock
Interior Locking Compartments: Factory installed lock boxes let you keep certain items under additional security inside select refrigerators
KAL: Keyless Access Lock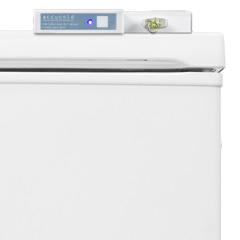 Temperature Monitoring & Management Instruments
Accucold offers a range of options to maintain a more stable temperature inside refrigerators and freezers, including data loggers calibrated in our ISO 17025:2017 accredited laboratory. Our most popular options are listed below:

DT: Digital thermostat with external readout (most available in Celsius or Fahrenheit)
DL2B: USB data logger with alarm and NIST calibrated readout of the current and high/low temperature to the nearest tenth of a degree
Alarm: High/low temperature alarm that includes a NIST calibrated readout of the current and high/low temperature to the nearest tenth of a degree
TT: Thermometer to display the NIST calibrated current and high/low temperature in Celsius or Fahrenheit to the nearest tenth of a degree

Learn more about our temperature monitoring options-->

Learn more about re-calibrating your Accucold equipment-->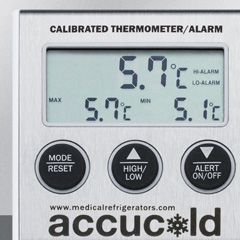 Safety Options
We offer a variety of options to protect your unit in case of power outage, or to help ensure busy staff members don't accidentally leave stored refrigerated contents exposed to damaging ambient temperature. Among our safety measures are:

HG Cord: Hospital grade cord with a 'green dot' plug
PF1Kit: Power failure alarm with a 'green dot' plug
SCD: Self-closing door
ODA: Open door alarm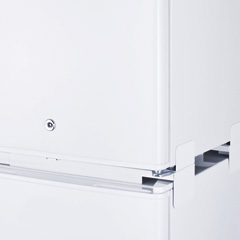 Stacking Racks
Our proprietary stacking rack allows you to create your own refrigerator-freezer combination without compromising either compartment. View some of our packaged combinations and learn more at accucold.com/stacking.

Stacking Accessories:
StackRack: Allows you to stack any two units sized between 16" and 24" wide
Stack15: Stacking rack for 15" wide units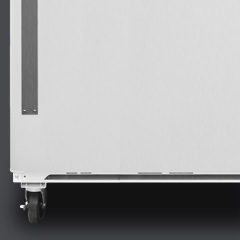 Dollies & Casters
To make your refrigerator mobile, we offer several choices of factory installed casters and standalone dollies:

Dolly24: Adjustable dolly for use with units sized between 20" and 24" wide
Dolly15: Adjustable dolly for use with units sized between 15" and 19.88" wide
DollyPHC: Dolly designed for use with PureTherm blanket warmers
CAS3: 3" high factory installed casters with two locking and two standard wheels
CAS6: 6" high factory installed casters with two locking and two standard wheels
CAS-Freezer: 6" high heavy duty casters for chest freezers with support brackets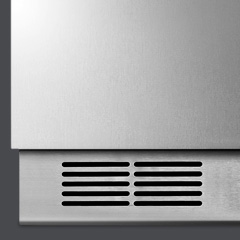 Exterior Options
Here are some of our popular exterior options for our Accucold refrigerators and freezers:
LTBC/CP: Antimicrobial copper handles
STO: Step-to-open door pedal factory-installed on select units
LHD: Door swing reversed in our factory
Agion: Antimicrobial coating applied to stainless steel door and/or cabinet to reduce the growth of bacteria and other destructive microbes on the equipment surface
Legs: 6" high leveling legs
SS Hinges: Stainless steel door hinge for top and bottom of unti
SSK: Stainless steel kickplate
Leg Shield: Black cover to slide over and hide legs of undercounter units
PED12: Pedestal to raise height of select refrigerator-freezers
Corner Protectors: Stainless steel bumpers installed on the corners of chest freezers for added protection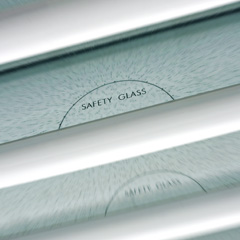 Interior Options
Additional accessories and upgrades for the interior of your Accucold refrigerator:

Interior Locking Compartments: Factory installed lock boxes let you keep certain items under additional security inside select refrigerators
SS Shelves: Set of stainless steel shelves for select 24" wide refrigerators
GLS: Set of spillproof glass shelves for select 24" wide refrigerators
FC: Internal fan factory installed select refrigerators
FCGP: Internal fan with gel packs factory installed select refrigerators
FLL: Internal fluorescent light strip factory installed select refrigerators
PH: Factory installed access port (probe hole) for user-provided monitoring equipment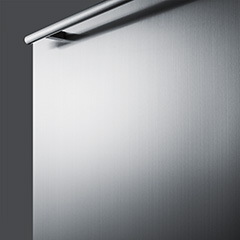 Door & Cabinet Finishes
From 304 grade stainless steel to panel-ready door fronts, we offer an assortment of door finishes and handle styles to best suit any location. Learn more at accucold.com/doorfinishes