PureTherm by Accucold Makes Blanket Warming Easy
Comfort is key for patient satisfaction with PureTherm by Accucold's line of single chamber blanket warmers.
Designed for easy, user-friendly use, PureTherm blanket warmers offer flexible storage in slim-fitting 24" footprints with no internal parts or moving fans for cleaner, quieter operation. Designed and assembled in the USA, we have three sizes to choose from, with exteriors in black or stainless steel, to ensure you find the perfect fit for your hospital or medical facility.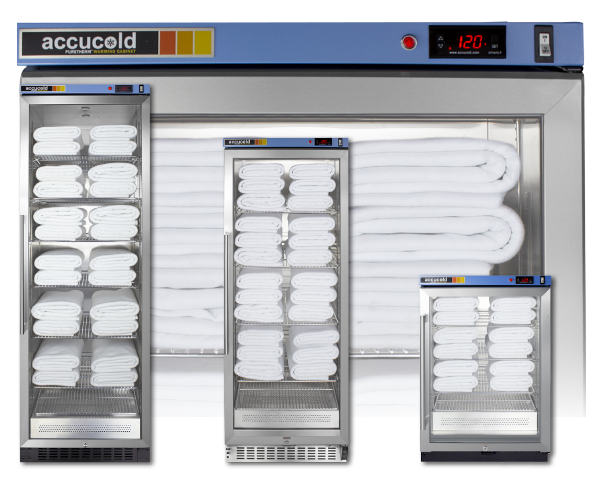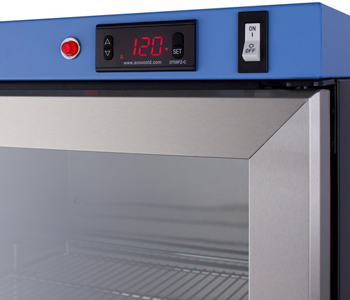 Blanket Warmer Features:
Passive heating technology with no internal moving parts or fans to minimize lint buildup and ensure a silent performance
Stainless steel interiors ensure lasting durability & easy cleanup
Adjustable cantilevered shelving allows you to reconfigure the interior to meet your needs
Full-length glass doors keep the full blanket inventory in view at all times
Digital controls allow you to easily manage the temperature between 90 and 140ºF
Easy mobility with an optional caster system
Affordable Solutions with Immediate Shipping
Our product specialists are always on hand to help find the right solution for your facility's needs. Request a quote or contact our team at 1-888-4-MED-LAB.
**DESIGNED AND ASSEMBLED IN THE USA**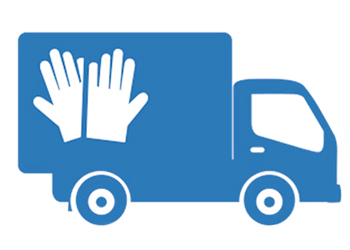 PureTherm Blanket Warmers with Passive Heating